Broomfield Family Lawyer
Protecting fathers' rights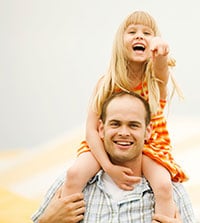 A divorce, custody battle or other family law matter can wreak emotional and physical havoc on you and your family. At Lois Tabberson Gray, P.C., we provide high-caliber family law representation — close to home — that affords clients some stability.
Since 1981, Broomfield divorce lawyer and family law attorney Lois Tabberson Gray has worked diligently for clients so that they can concentrate on caring for their families. We develop a rapport with clients that helps us assess their needs and desires and establish an effective legal strategy to achieve them.
Aggressive, When You Need It
We help family law clients facing diverse situations, from complex, contentious divorces or custody disputes to modest, amicable divorces and adoptions. Therefore, we offer diverse approaches to address those situations. We are cooperative when it benefits our clients and fierce fighters when the need arises.
In every family law situation involving children, we strive to shield them from the contentiousness that can arise. Our firm offers family law services in a myriad of areas, including:
Divorce (contested and uncontested)
Separation
Annulment
Spousal maintenance (alimony)
Division of assets and liabilities
Child custody and modifications
Family support
Fathers' rights
Paternity
Child support and modifications
Judgment enforcement
Judgment enforcement
Allocation of parental responsibility (visitation)
Child relocation
Domestic violence
Restraining orders
Marital property agreements
Premarital agreements
Adoptions
Grandparents' rights
Appeals
If you are involved in a family law legal dispute, contact an experienced attorney that knows your options under Colorado law.
Contact our office for a free family law consultation